Thursday 15th August 2019
This month Blackcountry Woodturners were graced with the return of professional wood turner John Aitken, otherwise known as "The bowler hatted turner", who last visited us in June 2018.
John is renowned for wearing a bowler hat when woodturning at craft shows, his theory being that "people cannot remember names but they never forget a hat!"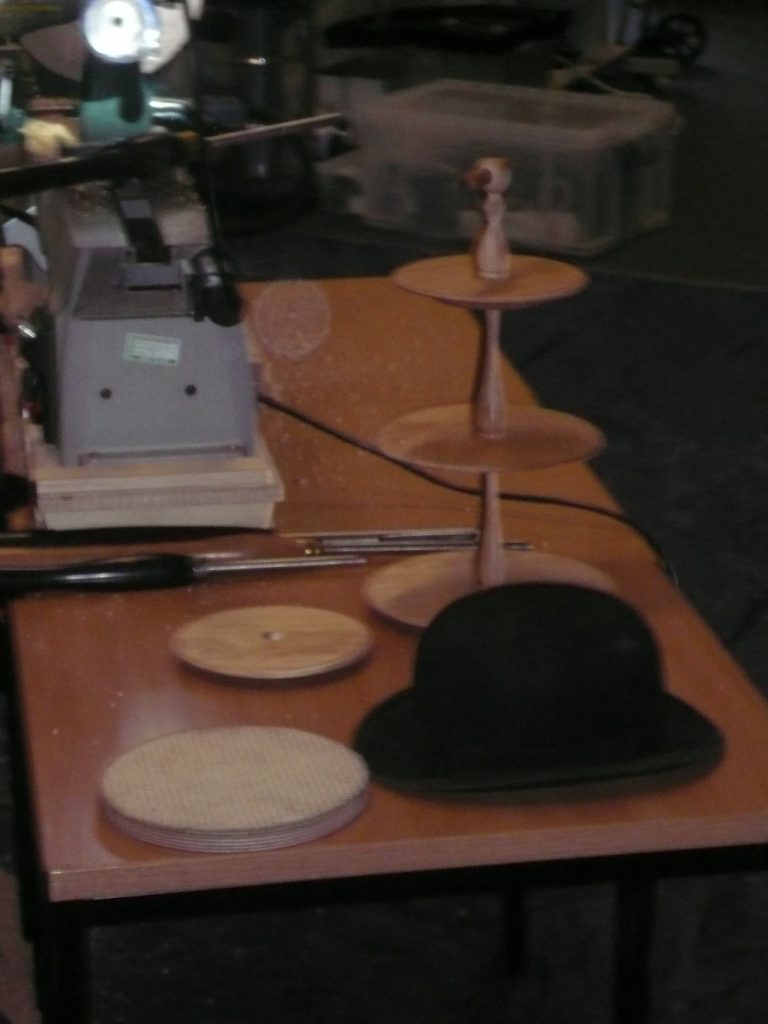 The first part of John's evening consisted of detailing and demonstrating how he designed a three tier cake stand for his daughter's wedding, and the production method he used as 50 were necessary to make for the day.
Having educated us on the whys and wherefores necessary, he went on to demonstrate the making of each of the items required to complete the project, this required both platter (Cross Grain) and spindle turning techniques. John as always detailed, demonstrated and discussed tool control, and finishing methods for each piece.
For the second part of his demonstration John educated us in the arts of colouring and paint texturing for use on platters or any other surface for that matter.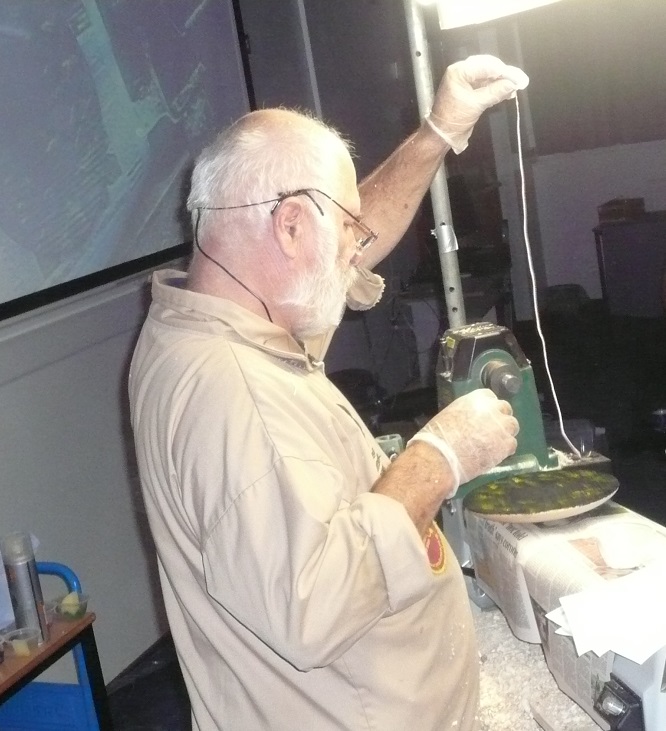 Showing various methodologies, he used and demonstrated several iridescent paint colours over the top of a black background, he detailed an interesting method stating that he had developed and used to good effect over a number of years, which consisted of a length of string approx. 18 inches long completely immersed into a tub of gold iridescent paint, when removed the laden string was laid in a random pattern across a section of the platter rim face.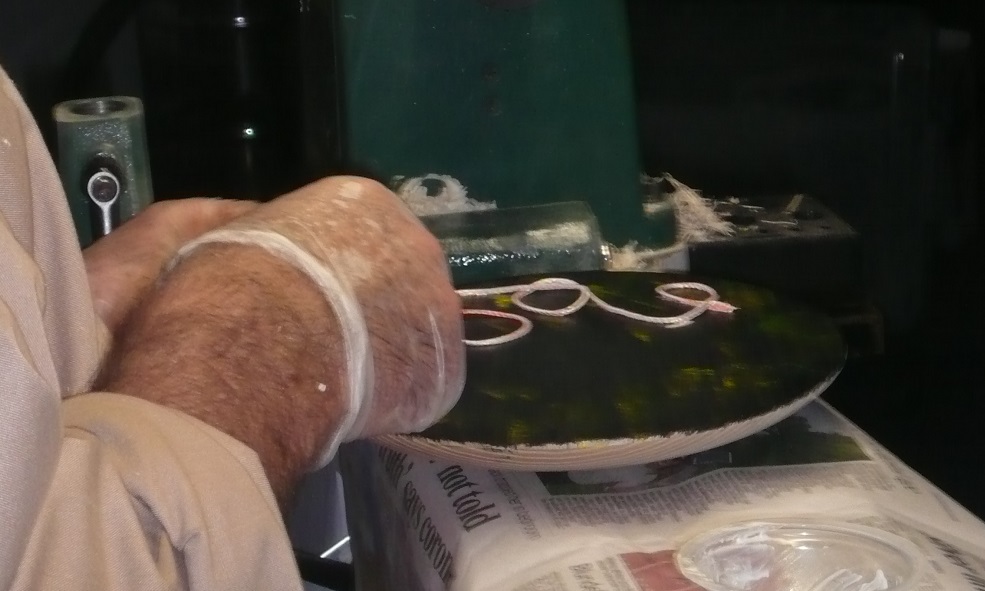 John then laid a sheet of magazine paper(shiny smooth paper) over the top of the string, placing his hand gently on top compressing the string slightly, John proceeded to pull one end of the string and kept pulling until it came free, the resulting pattern was impressive, the process if required could then be repeated over additional areas of the rim.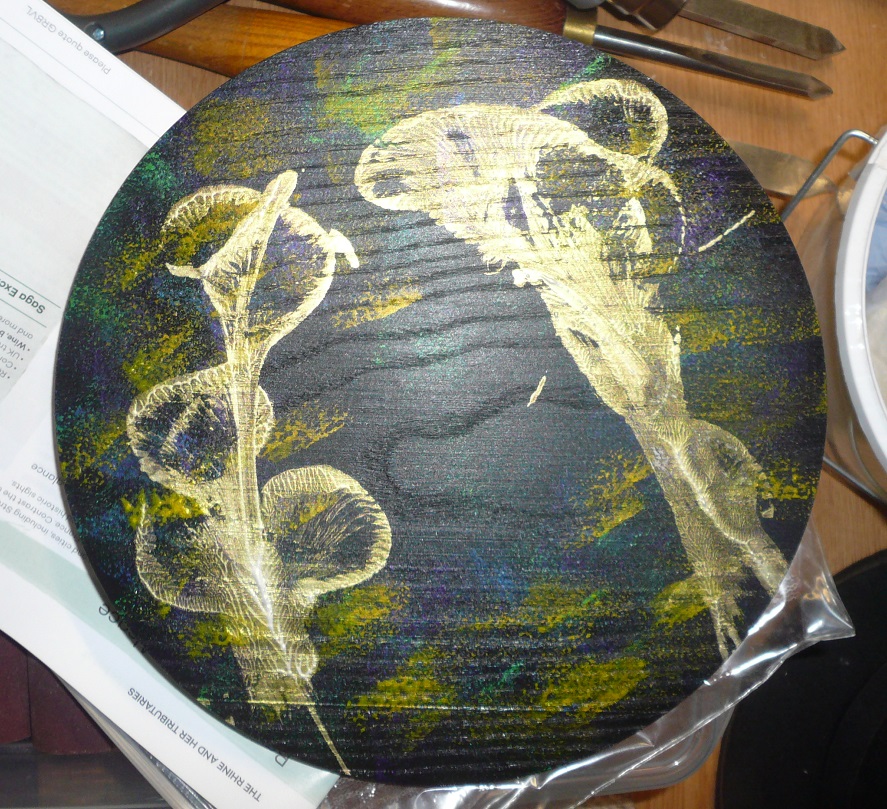 John's character, humour and sheer enjoyment of demonstrating his skills was again evident to all in attendance making a truly enjoyable evening for all. We hope we can persuade him to return next year to educate us more in the arts and joys of woodturning.