For many years Blackcountry Woodturners have supported and raised funds for the Mary Stevens Hospice foundation.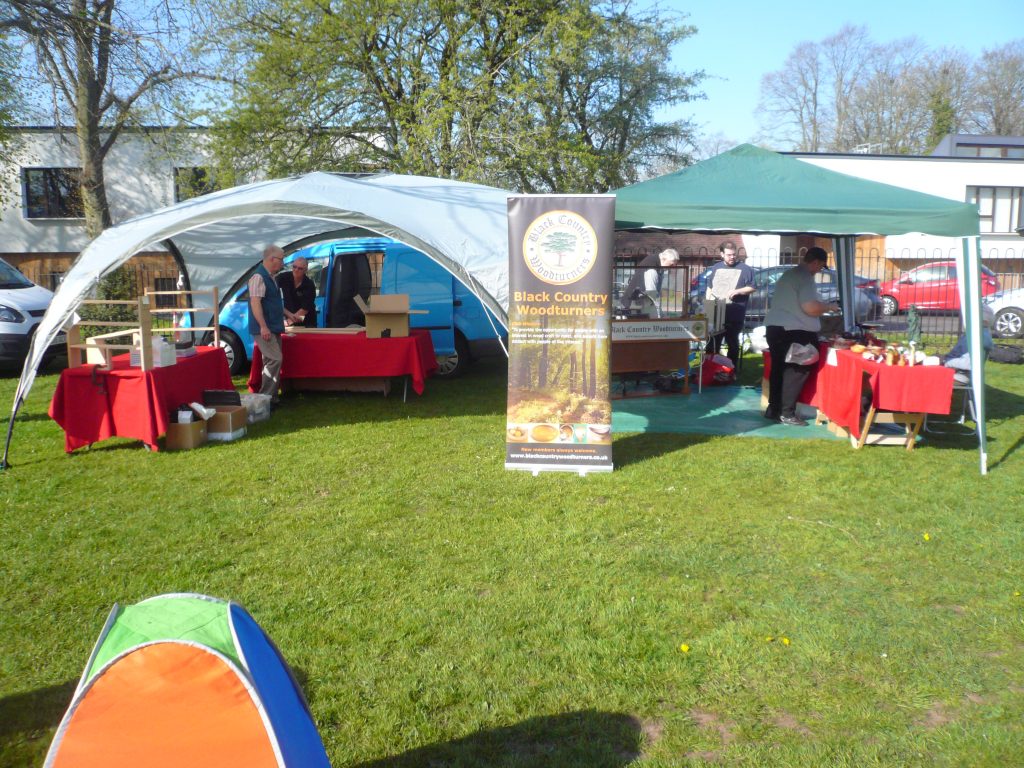 For the past few months, in the background Melvin, club secretary, has been working hard with the hospice event organisers to secure the clubs attendance in support of several forthcoming charity events, the first being the "Easter Egg Hunt" This was the first time that the club had displayed and demonstrated within the grounds of the hospice in support of one of their own events.
On a really sunny Saturday morning we arrived at the Hospice in Stourbridge at around 8:45am to be met by Louise, event organiser, who showed us to our allotted area on the main events field.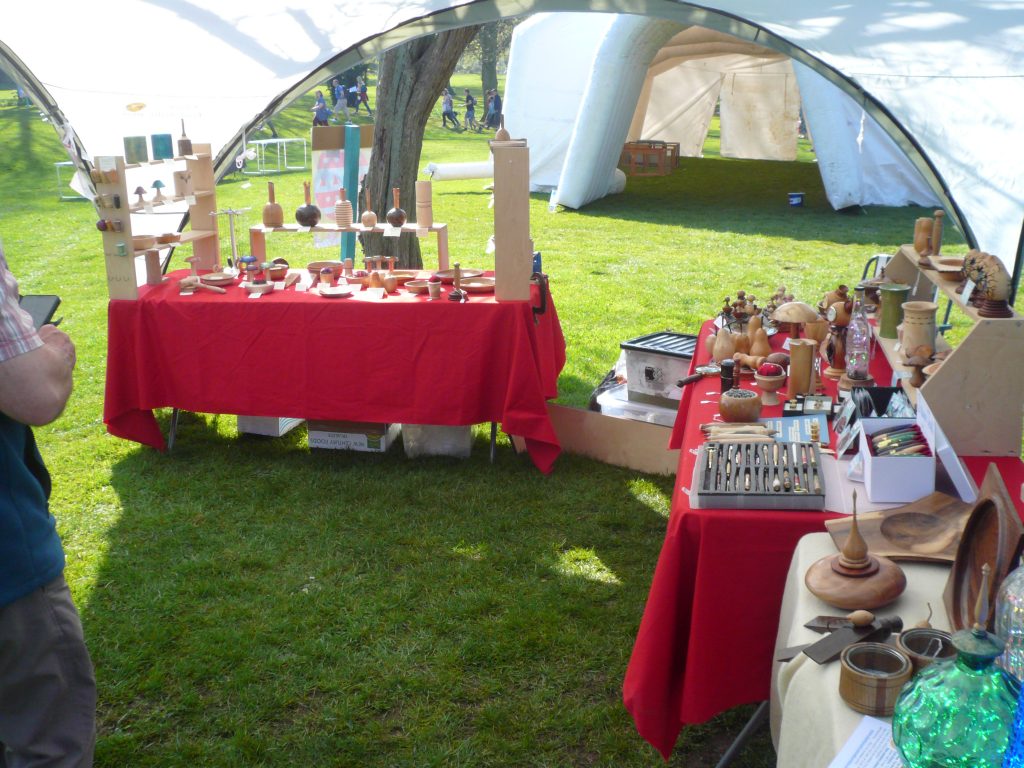 Within a few minutes Melvin, Roger C and Ian were joined by Rob, Steve, Roger S and Arthur, our set up was to include a charity table, lathe demonstration area and member's sales table.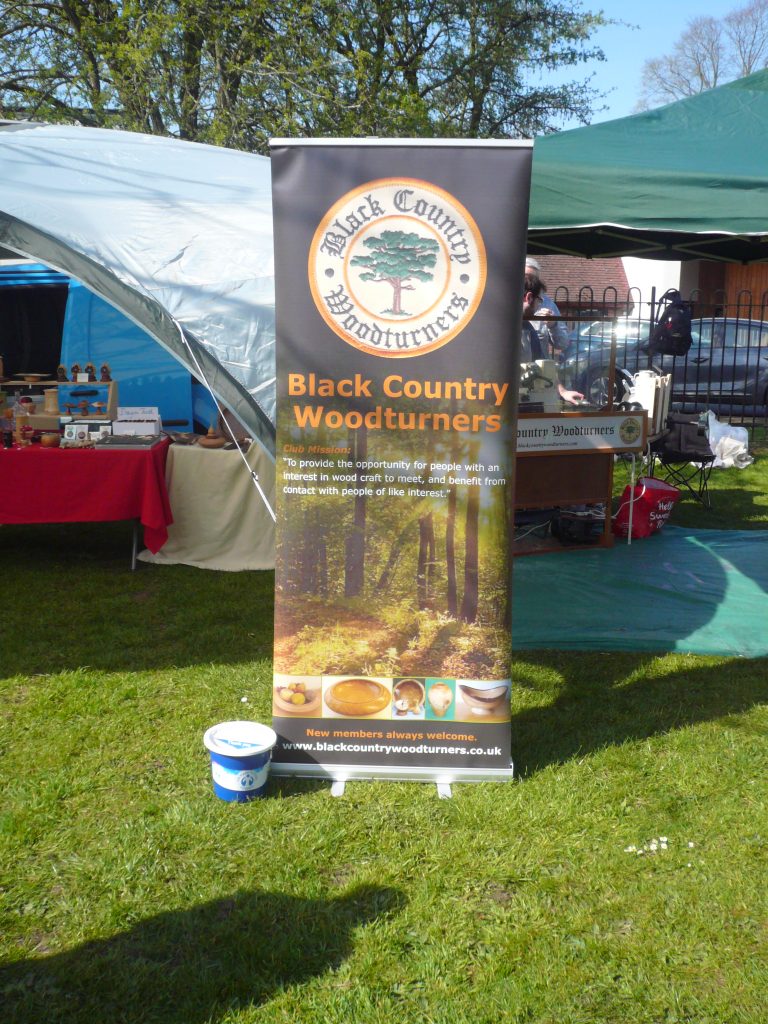 We all got to work and by just after 10am we had everything set up and ready to go…having consumed several cups of tea along the way.
The event opened at 10:30 with a mass influx of very excited children and adults, the Easter egg hunt began in earnest and we all enjoyed the fun watching the children and adults making their way around the field seeking out all the clues for those elusive Easter eggs
Throughout the morning and early afternoon we had a steady stream of visitors to the stall with many visitors interested in what the club did, where we were located and how products on display were made.
Visitors enjoyed watching Rob and Roger C giving demonstrations on the lathe.
Steve, Roger S and Arthur did a sterling job on the charity table selling many items made and donated by club members for the event, a number of sales were also made from the members display table, combined sales all helping to raise much needed funds for the Hospice.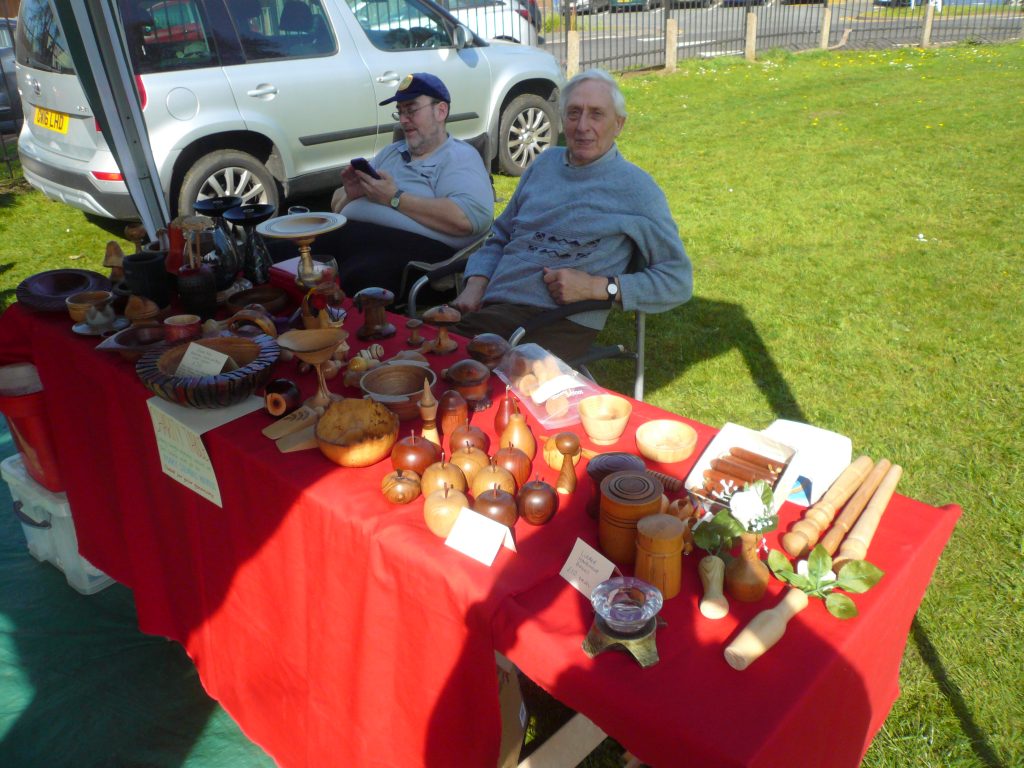 The Easter event came to an end just after 1:30pm, a good time having been had by all.
Having eventually packed everything away, we were all proud to have raised £50.40 for the Hospice which was handed over to the event organiser Louise on leaving.
Blackcountry Woodturners look forward to raising more funds for the Hospice at the summer and winter events later in the year.