This evening's hands-on event is a team challenge which was organised by Roger our club chairman, who came up with a project of a Clown Clock, with the parts being turned on three separate lathes.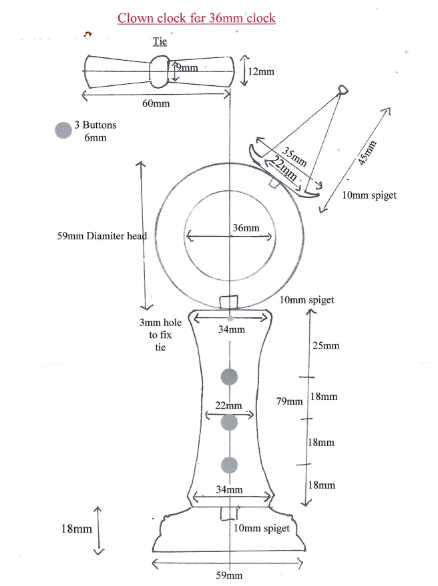 Each team was to have three club members who will work from the provided diagram with all measurements being given to work from. Each team will work on a different aspect of the clock project and hopefully it should fit together by the end of the evening all being well.
There were three lathes on the go throughout the evening and these were overseen by three team leaders:
Rob Hackett
Steve Hackett
Paul Wiley
The team leaders were there for advice and guidance to aid the member's development through the process, and they were not to be doing any turning themselves (no chance of that then). The club members started to take an active part in the turning process and this went down well as the evening progressed, I think we will be having a similar type of set-up in the future.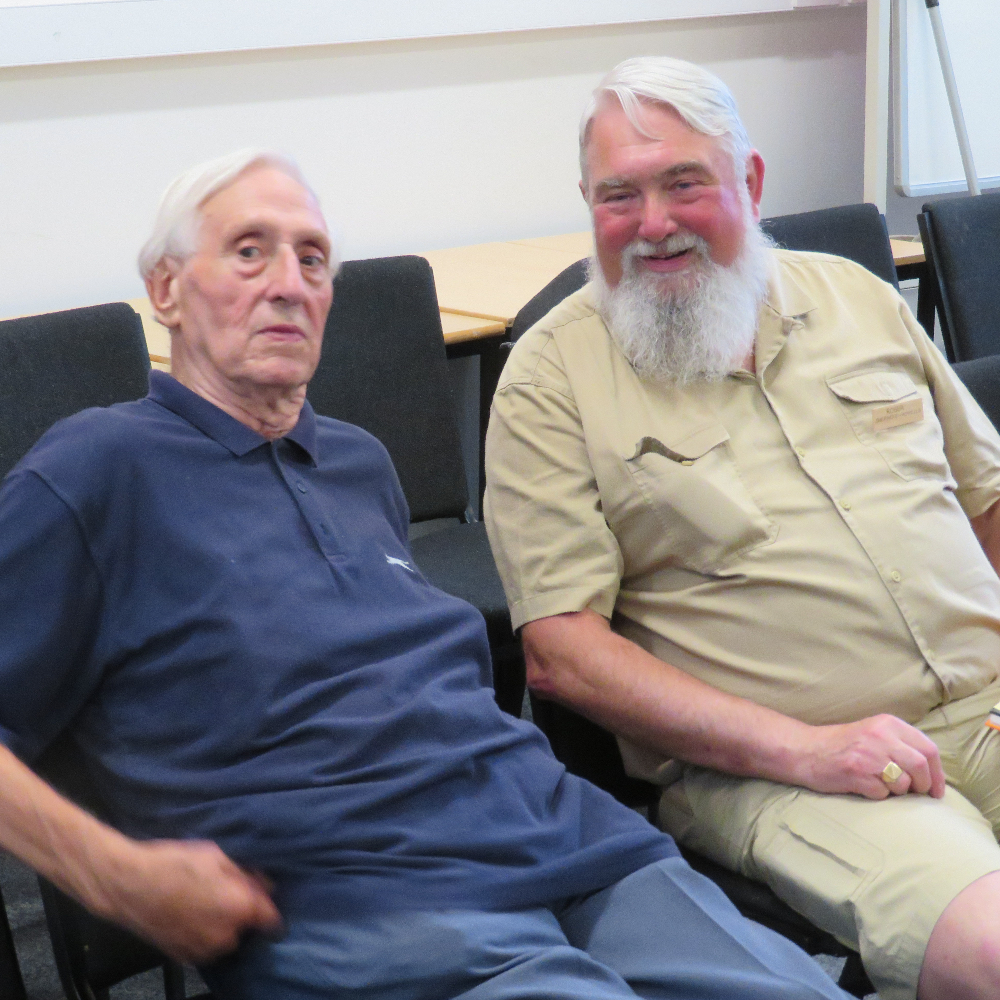 The major shock of the evening was when our very own Raffle King, Arthur actually won a prize, he spent the rest of the evening chatting whilst in shock. With Steve being on the lathe the raffle duties were undertaken by Richard with the taking of the money and handing out the tickets. This could be why Arthur won this week.
Ian was unable to attend for the evening due to his wife, Kim going down with the dreaded COVID, hope she recovers well from this, so all the best from the club.
Finally, our thanks go out to all the club members who undertook the setting up and cleaning away of the equipment and waste made during the evening's entertainment.
The finished clock, courtesy to Roger Cheshire.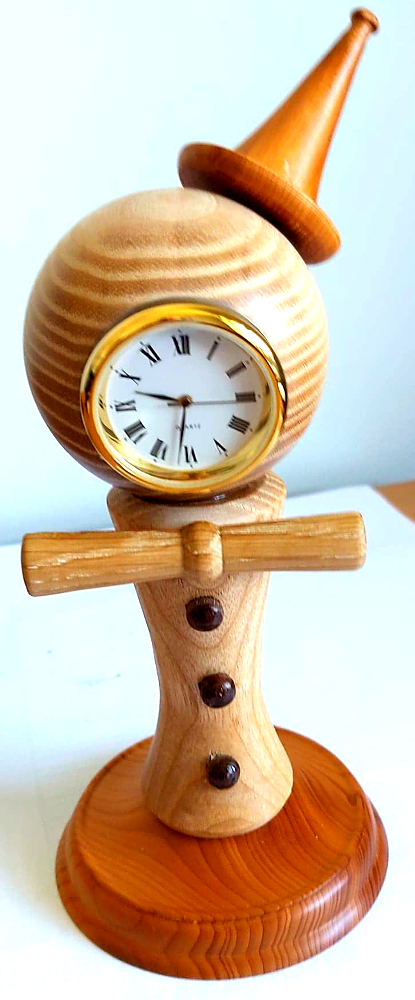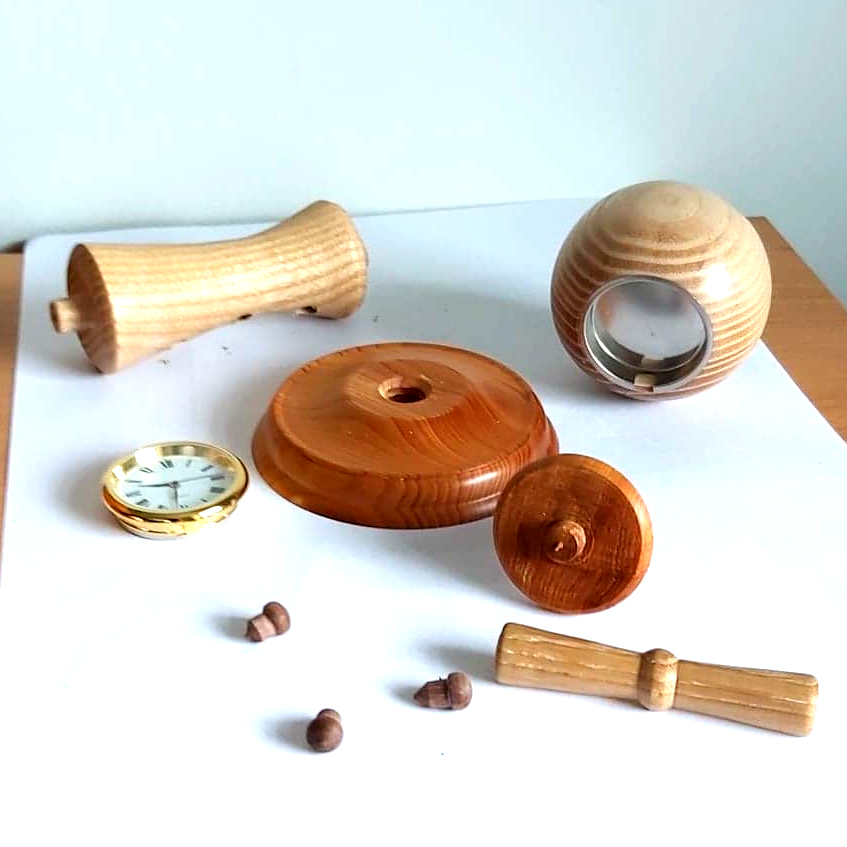 Report by Barrie Fisher and edited by Steve Hackett