The Blackcountry woodturners club took part in the Cradley Heath Arts festival programme on Saturday 9th June 2018, this was the first visit by the club to the event, we along with Cradley Heath  Model Railway club were located at the Cradley Heath Community Centre Reddal Hill Road.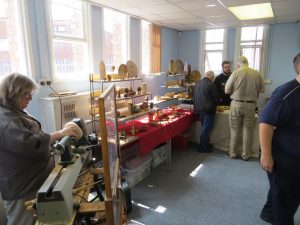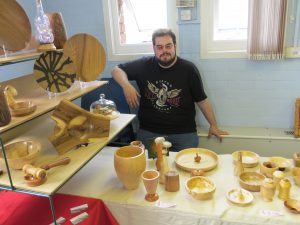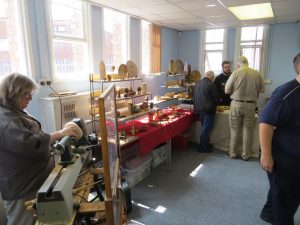 The club was well supported by members who put on an impressive craft and lathe display, including the clubs charity table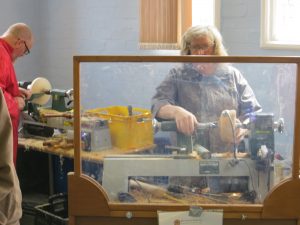 displaying for sale items donated by members in support of the clubs charity
Visitors were few but those that came were very impressed with the craft work, purchased a few items and enjoyed watching members working on the lathe.
The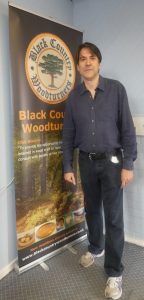 highlight of the day was the visit to the club by local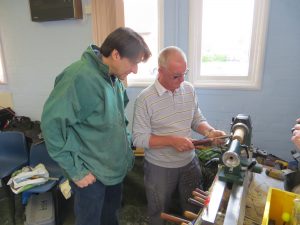 conservative member of parliament  Rt Hon James Morris who stayed for quite some time chatting to all involved and seemed genuinely interested in the history of the club wishing us well for the future…, he even had ago on the lathe skillfully instructed by club chairman Roger Cheshire.